Our party trays can be customized with the sweet treats you adore. They are perfect for any occasion; Thanksgiving, Christmas, Hanukkah, baby showers, condolence trays, birthdays and anniversaries, too! Ask us how we customize our trays to fit your needs and your budget.
Executive Breakfast Tray:
Mini Danish, Cheese Pockets, Cinnamon Rolls, Sticky Buns, Plain Croissants, Apple Betty's and Peach Betty's.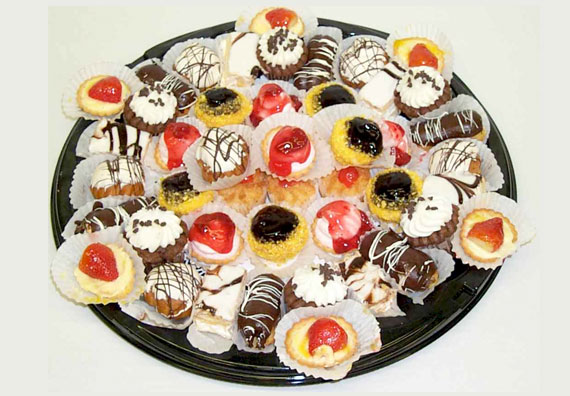 Executive Lunch/Dinner Tray:
Mini Eclairs, Fruit Tarts, Fruited Cheese Cups, Radial Bar, Chocolate Mousse Cups, Petit Fours, Chocolate Dipped Strawberries and Black Bottoms.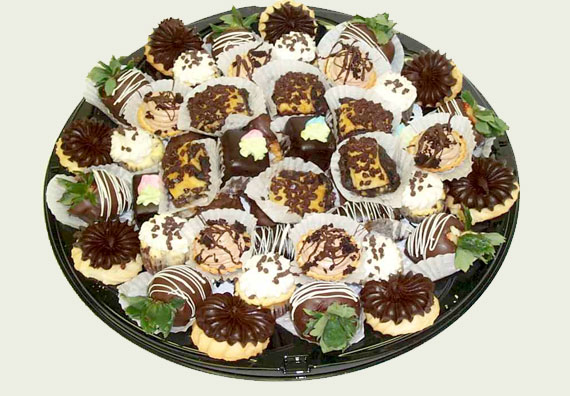 Chocolate Lovers Tray:
Chocolate Dipped Strawberries, Chocolate Chocolate Top Cookies, Chocolate Rugulah, Radial Bars, Chocolate Mousse Cups, Petit fours, Chocolate Dipped Macaroons, Black Bottoms.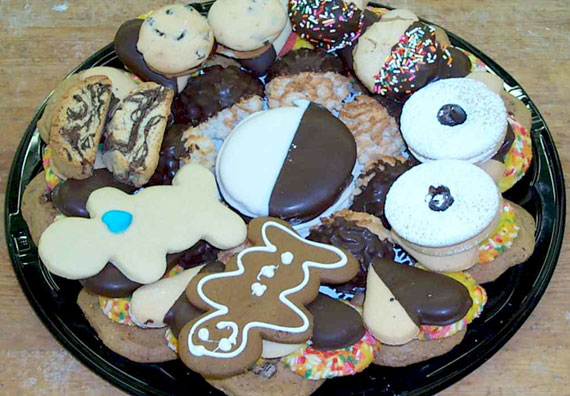 Coffee & Tea Cookie Tray:
Chocolate Tops, Butter Sprinkle, Vanilla Macaroon, Chocolate Dipped Macaroon, Raspberry, Apricot Linzer , Jelly Sandwich, Heart Dipped Sugar Cookie and Assorted Grandma Taylors Gourmet Dipping Cookies.