The story of our business really begins with the story of our homemade cookies. We wouldn't be here without my Grandmother Ida's Mondel Bread.
The distinctively delicious cookies that our customers know and love as Grandma Taylor's Gourmet Dipping Cookies first originated over 70 years ago.
Our family recipe made its first public introduction after I asked my grandmother to teach me her baking secrets. I knew her Mondel Bread was special. After learning her recipe, I decided to see if I could sell it at a few local festivals and markets. I had some experience in the baking business—my first job was for Dunkin' Donuts when I was 16—but I was still in the commercial printing business when I started baking my grandmother's cookies in 1991.
I took the same care with my new customers that my Grandma Taylor did in making her cinnamon walnut cookies for our family. Each order was homemade with the finest ingredients. They were baked twice, just like biscotti, and cut by hand to give the cookies their distinctive crunch.
As the business grew, I ensured that our high standards remained intact to preserve the original family recipe that our customers grew to expect. We added other delicious varieties, as well as other baked treats—all with the same standard of excellence.
Whether you enjoy just one of Grandma Taylor's time-honored cookies with a cup of coffee, or you indulge in another of our fine baked goods, we know you'll savor every bite of each of our fresh-baked products.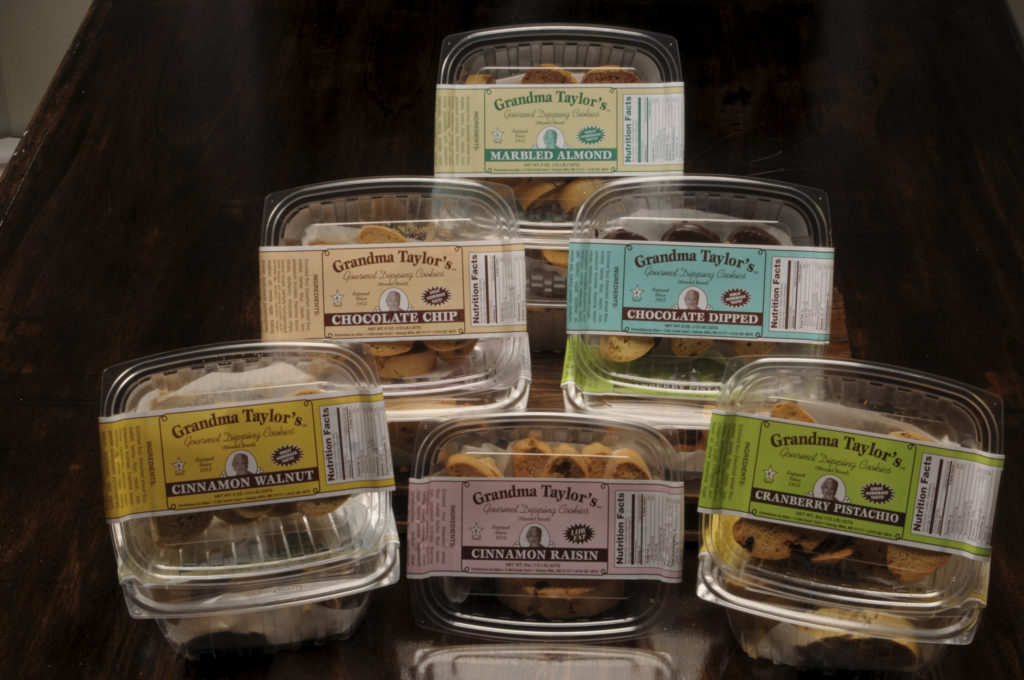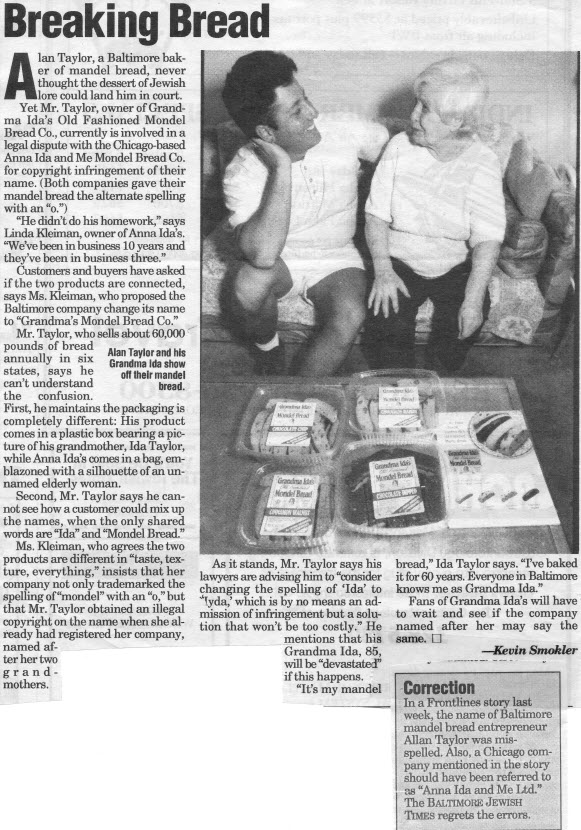 Quick Facts
Something Amazing For You Everyday.
We made our start in Baltimore, our hometown. We are now known throughout Maryland and parts of Pennsylvania for our Chocolate Top Cookies, Grandma Taylor's Gourmet Dipping Cookies, and Rainbow Cake.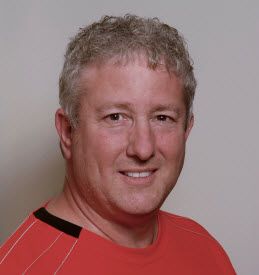 My name is Allan Taylor and I am the owner of Perfections By Allan. I work directly with my customers and often make deliveries myself. I was inspired to start our business after I learned to bake my Grandmother Ida's extraordinary Mondel Bread. Our customers now know this family recipe as Grandma Taylor's Gourmet Dipping Cookies.